I have written and reviewed a lot of "green" cleaning products on this blog. I love finding non-toxic ways to keep the house clean.  I realized the other day that I hadn't shared how I use one of the most natural products I have to clean my house…vinegar!
We live in Indiana.  Indiana has some pretty hard water thanks to all the calcium in the soil.  The hard water leaves a residue that can build up and clog shower heads, spray nozzles, and appliances that use water. Check out the before and after cleaning our kitchen spray nozzle with Heinz Cleaning Vinegar:
We use vinegar to clean all of our shower heads (my husband had just cleaned this last week or I would have shown you some before and after pictures of this too…Yuck), spray nozzles, and appliances.  The benefits of using vinegar to clean include keeping chemicals off of your surfaces, it is non-toxic, environmentally friendly and healthy for you and your family.  It is also cheap!
Here are ten additional ways you can use vinegar around the house:
You can clean Hard Wood Floors with Heinz Cleaning Vinegar.  It is already diluted for you,
Clean front loading wash machines using a little vinegar in the drum and a rinse cycle.  This will remove the musty smell.
Soak kitchen sponges in vinegar overnight to remove mildew smell.
Make your towels fresh smelling again by soaking them in water and vinegar before you wash them.
Make nail polish last longer by wiping fingernails with a cotton ball that has been dipped in white distilled vinegar before painting nails. (Thanks Tip Junkie for this one)
Clean your dishwasher by placing a bowl with vinegar in the bottom rack and running a rinse cycle.
Clean drains by pouring vinegar down the drain.  Wait an hour then flush with water.
To clean shower head, pour vinegar into a zip lock bag and rubber band it around the shower head.  Let soak for a few hours.
You can also clean moldy wall by spraying vinegar right onto the wall, rinse and let dry!
Spray vinegar onto your toilet to remove hard water stains!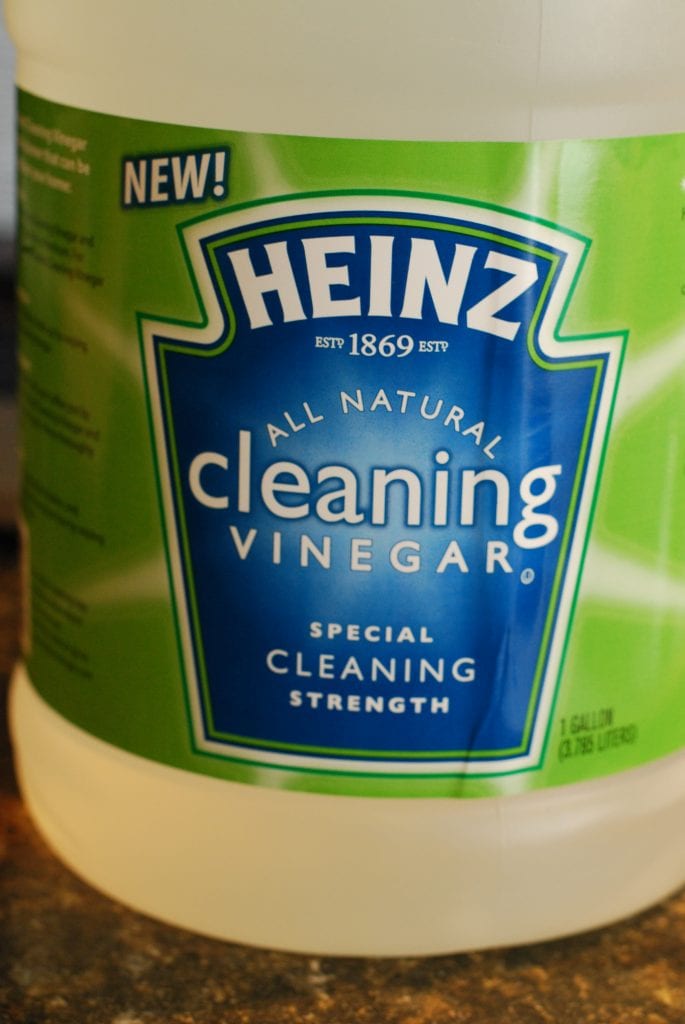 I just went shopping and purchased Heinz Cleaning Vinegar.  You can find it with the regular vinegar (not the cleaning aisle).  I love this stuff and how it is already mixed with just the right amount of water to make it the perfect cleaning solution.  Check out my shopping trip on my Google + page!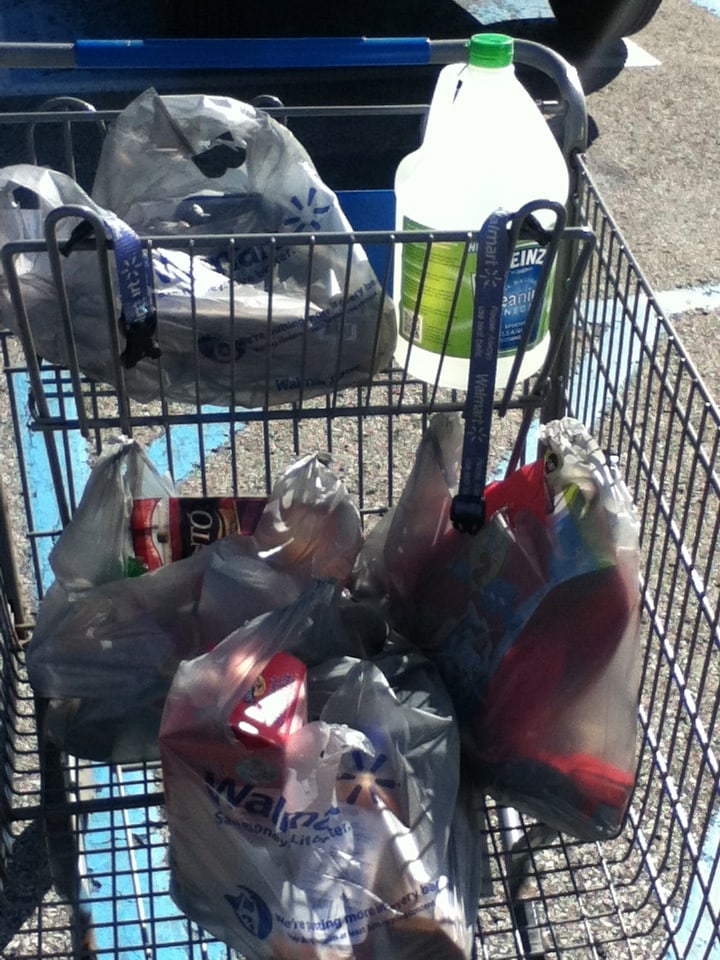 For more trick and ideas using vinegar, be sure to follow the hashtag #HeinzVinegar
I am a member of the Collective Bias™ Social Fabric® Community.  This shop has been compensated as part of a social shopper insights study for Collective Bias™ and HEINZ #CBias #SocialFabric