I thought I had prepared well when I brought my baby home from the hospital for the first time. We had his nursery ready to go and we were stocked with everything that we needed. For the first few months of being a new mom, I felt relatively prepared.
And then my child started crawling.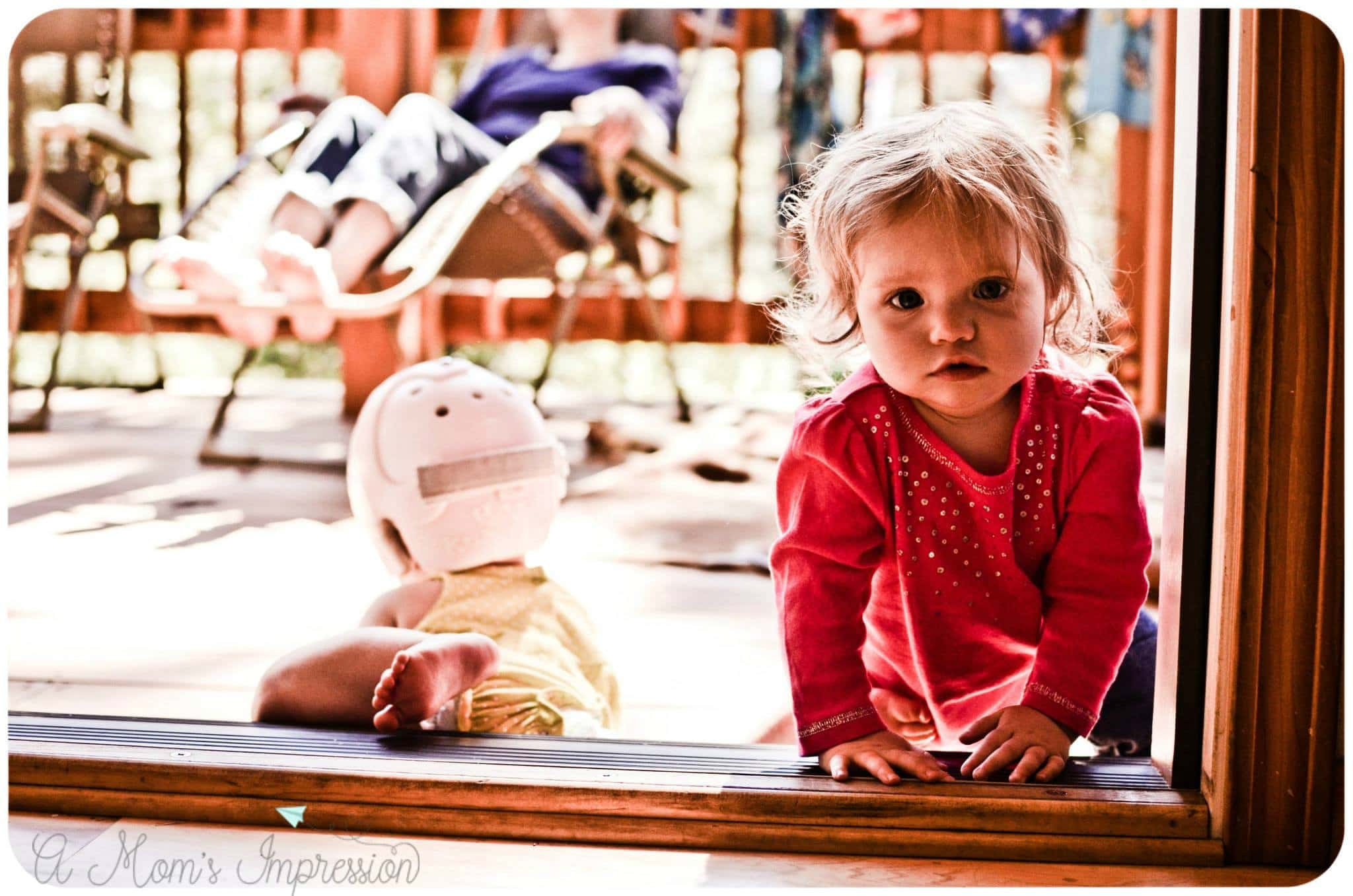 When babies start moving around, the whole game changes. What you thought was an equipped, baby-proofed home suddenly springs hidden dangers you never noticed as your curious child begins to explore. September is Baby Safety Month and to help all you new parents out there, I have made a list of 10 safety tips that new parents need to know before their child starts crawling.

10 Safety Tips For Babies On The Go
Remove those little rubber tips from doorstops that can be screwed off. You can replace them with one-piece doorstops.
Be sure to keep all of your houseplants out of t reach of your child. Some houseplants can be poisonous or make your baby sick if eaten.
Turn down your water heater temperature. You never know if your child could accidentally turn on a hot water spout and be burned by hot water. Ideally, keep your water heater temperature no higher than 125 degrees Fahrenheit.
Older siblings love to play with magnets and balloons that are not safe for babies.   Keep toys meant for older children completely separate from baby toys.
Secure furniture to walls to avoid tip-overs.
Install a toilet seat safety lock to protect fingers and babies from harmful bacteria.
Cover all unused outlets with plastic electric outlet covers.
Secure kitchen cabinets in a pinch (that aren't baby-proofed) when visiting friends' houses by putting a hairband over the knobs or handles.
Avoid pinched fingers or risks of suffocation by installing child-safe hinges to any toy chest or play house. Also, ensure anything that your child can crawl into has air holes in it.
Put Laundry Packets Up. Be sure to store cleaning products and liquid laundry packets up and out of children's reach to avoid potential exposure.
The American Cleaning Institute (ACI) recently launched PACKETS UP!, an educational campaign to inform parents about the importance of laundry room safety to help prevent accidents at home. Liquid laundry packets (LLPs) are highly concentrated and can be harmful if swallowed or exposed to the eyes. It is imperative to keep these packets up on top of a high shelf, out of reach of young children on the move.
You can learn more about LLP safety by visiting  www.packetsup.com. You can also order a free PACKETS UP! cling to put on your washing machine as a reminder to keep laundry packets stored safely on a top shelf or in a secured cabinet.
Check out this quick 30-second video showing hidden dangers through a child's eyes – they're closer than you may think!