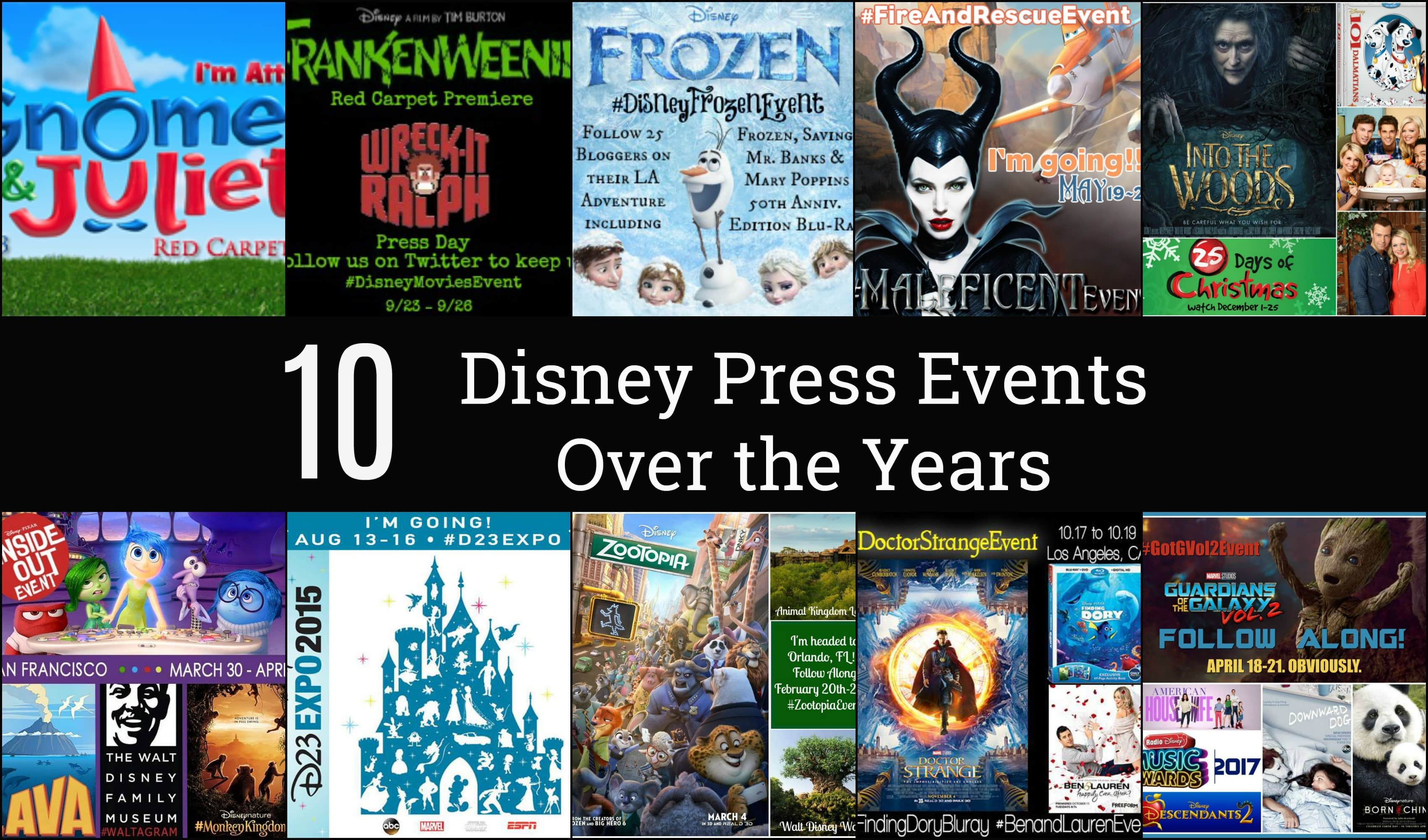 I have been attending Disney Studios press events for almost 7 years. On my latest trip (Guardians of the Galaxy Vol.2) my friend Marshall informed me that I have attended my 10th Disney Press Event. I thought it would be fun to take a spin down memory lane and revisit my 10 events and highlight some of my favorite moments during my tenure as a Disney Blogger.
1. Gnomeo and Juliet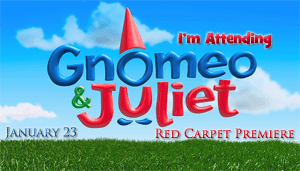 I think I might have spent this entire event in a daze.  I keep asking myself how I got here.  Here I was sitting in a room interviewing nonother than the likes of Elton John and Emily Blunt.  I walked a red carpet for the very first time and was caught in a paparazzi picture with Elton John and David Furnish.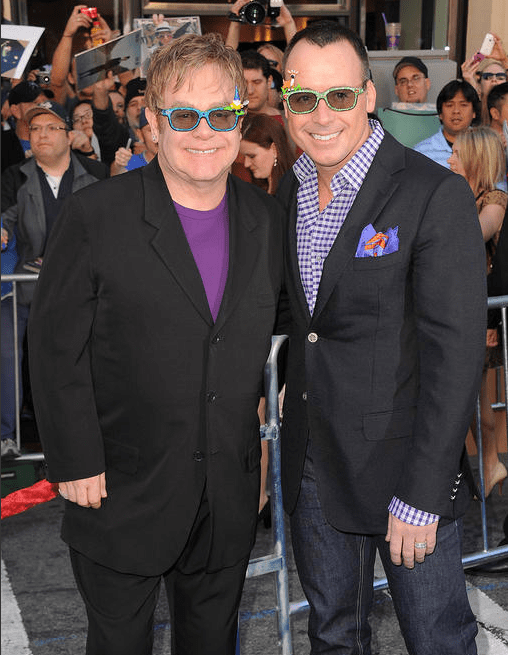 In addition to Gnomeo & Juliet, we were treated to a set visit.  We watched creators film a scene in The Muppets and got to meet Kermit and Mrs. Piggy.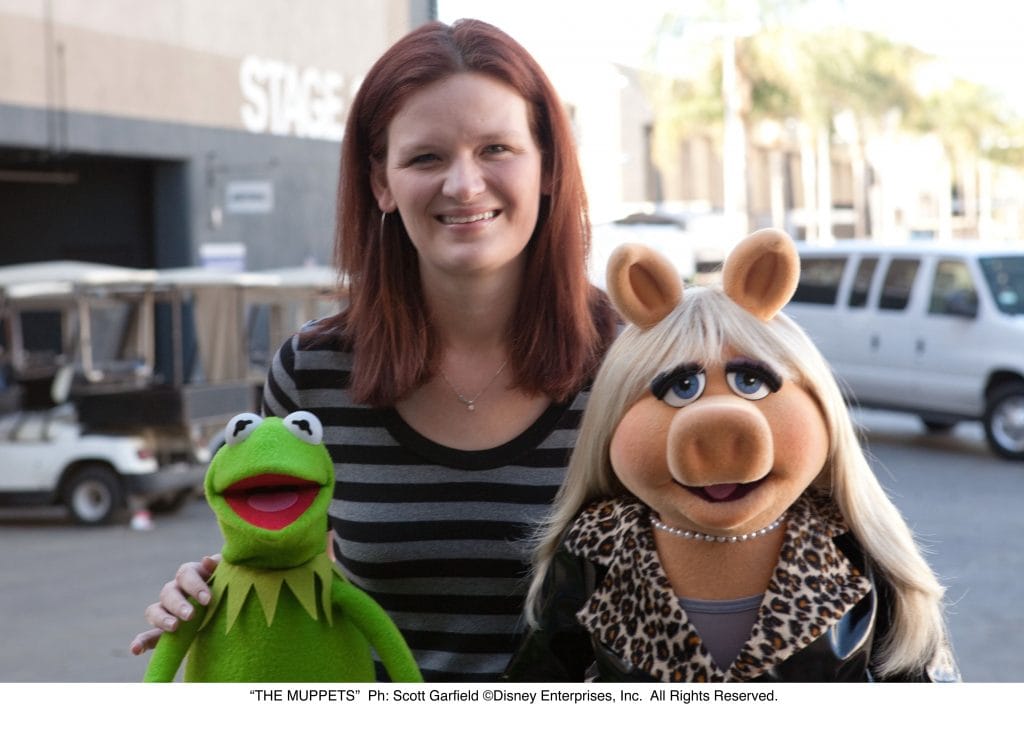 My Gnomeo & Juliet adventure was just short of life-changing.  I forged relationships on this trip that I will treasure for the rest of my life.
2. Frankenweenie
A year and a half later, I was invited to attend the premiere of Frankenweenie.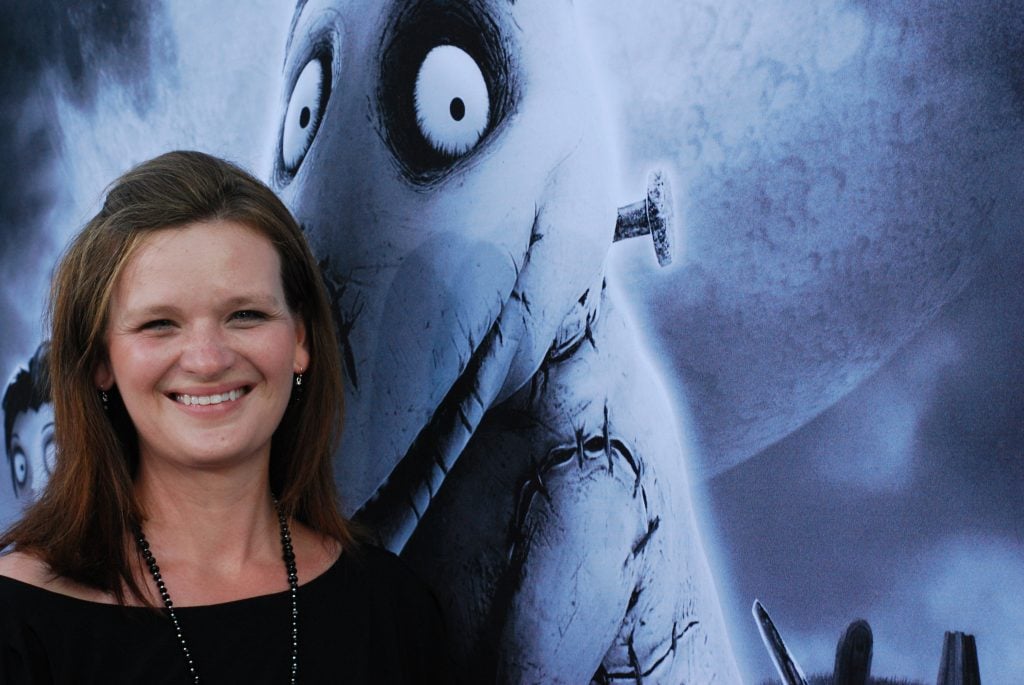 The red (white) carpet event was amazing.  The entire premiere was themed in black and white and we learned a lot about the art of stop-motion video.  On this event, we also previewed Wreck-It-Ralph and made some delicious looking speedsters!
One reason I will never forget this media trip is that I was gifted a Sparky stuffy.  Caroline carried around Sparky for years.  She even brought him for our family pictures one year!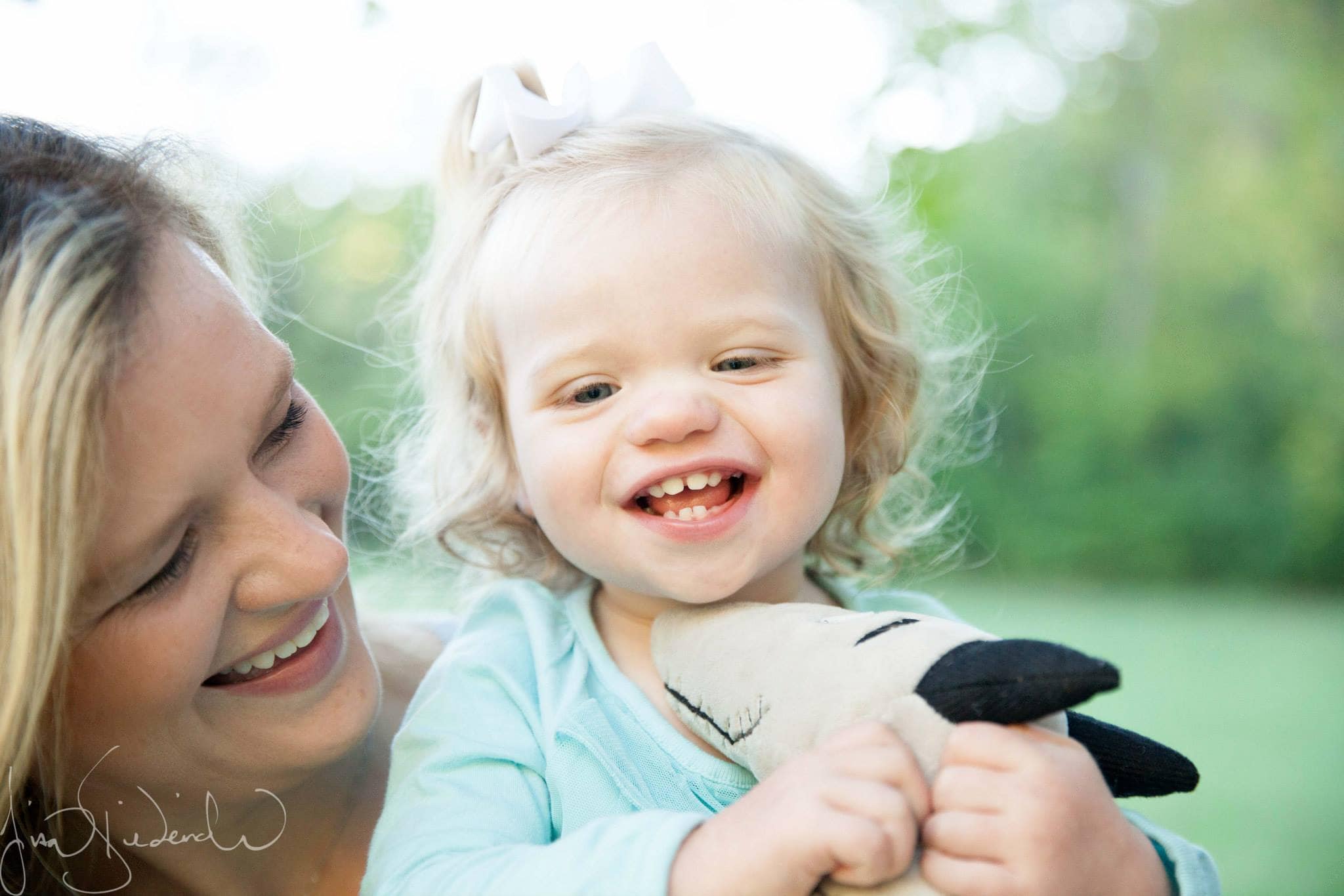 She has loved all of her Disney stuffies that Disney has sent over the years.
3. Frozen
Every time I think about Frozen I get a good chuckle.  When I was at the Disney Animation Studios for Wreck-it-Ralph we got to see some of the initial sketches and stills for Frozen. I immediately felt connected to the story, having a sister and also being Norwegian. But, I remember thinking to myself that a snowman as a sidekick was going to be a huge flop.  Well, what do I know?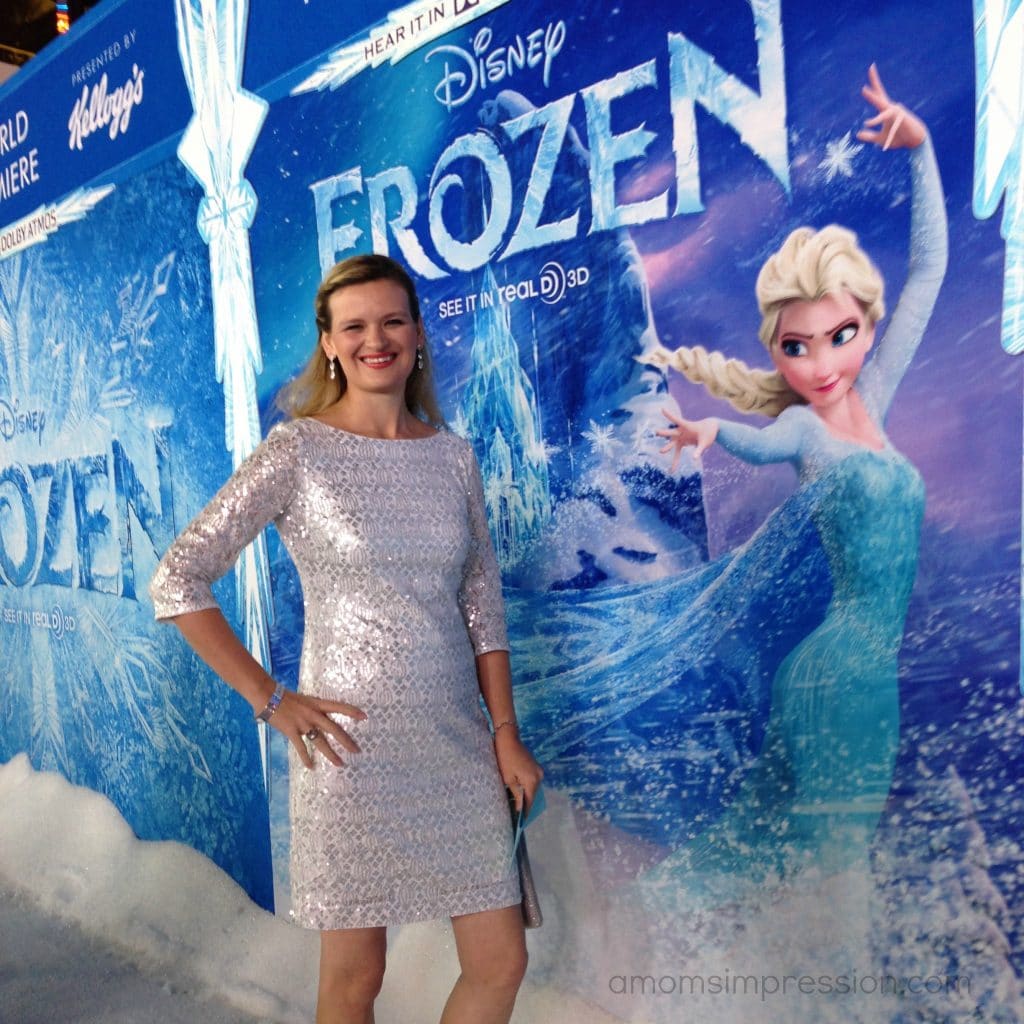 It's often those times when your expectations are low that they totally get blown out of the water.  This trip was amazing.  It was probably in the top 5 media events that I have been apart of. The bloggers on this trip were incredible to hang out with and our interview with Kristen Bell was so much fun!  There are several moments on this trip that made my top 10 of all time (see below).
I'm crossing my fingers for a Frozen Bloggers reunion for the sequel!
4. Maleficent
My first live-action Disney Press event was for Maleficent. I will never in my life forget what it was like sitting in the interview room with Angelina Jollie.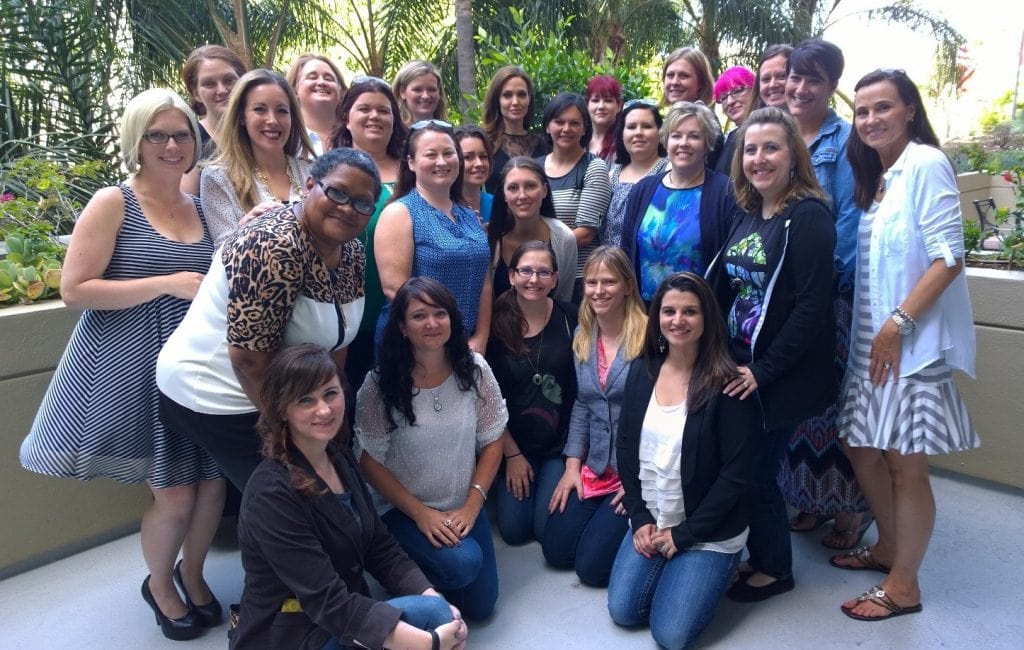 This was the trip that I met my friend Jewel.
Jewel is the type of person I wanted to be, full of life, outgoing, funny and having amazing strength when faced with the worst that life could throw at you.  She was in remission from battling ovarian cancer on this trip.  She and I had a very nice conversation in the hotel lobby one night and I will never forget it.  She has been a huge inspiration to me.  Her cancer returned and Jewel passed away this past January.  She once said that her biggest fear is that she won't be remembered, anyone who knew here knows that that would be impossible.
These trips are more than just work trips for me.  These fellow influencers have become family to me.
Please consider donating money to help find a cure for cancer. You can do so here.
5. Into the Woods
It's been almost 3 years since this event and I am still pinching myself to be sure that it actually happened.  The Into the Woods press event contained some of my most favorite interviews ever.  In fact, Meryl Streep only talked with us that day.  It was her idea to talk with Mommy Bloggers and she left after our interview!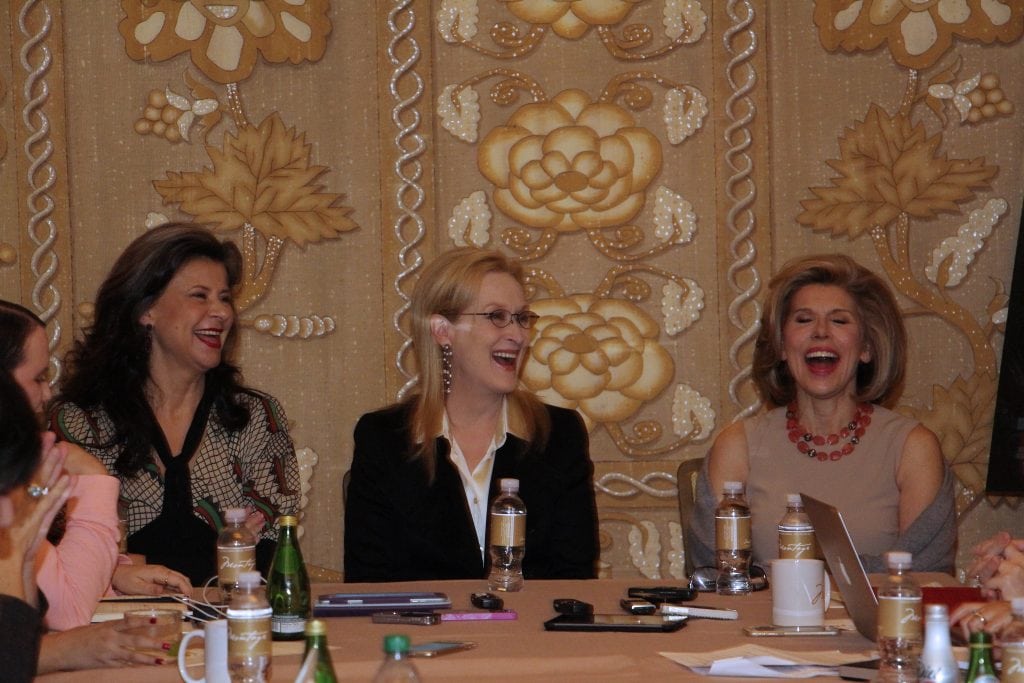 I have never laughed as much in an interview then I did with James Corden and Emily Blunt. It was such a pleasure to be in the same room as these talented actors.
6. Inside Out
My sixth Disney trip brought me on my first press trip to SanFransisco!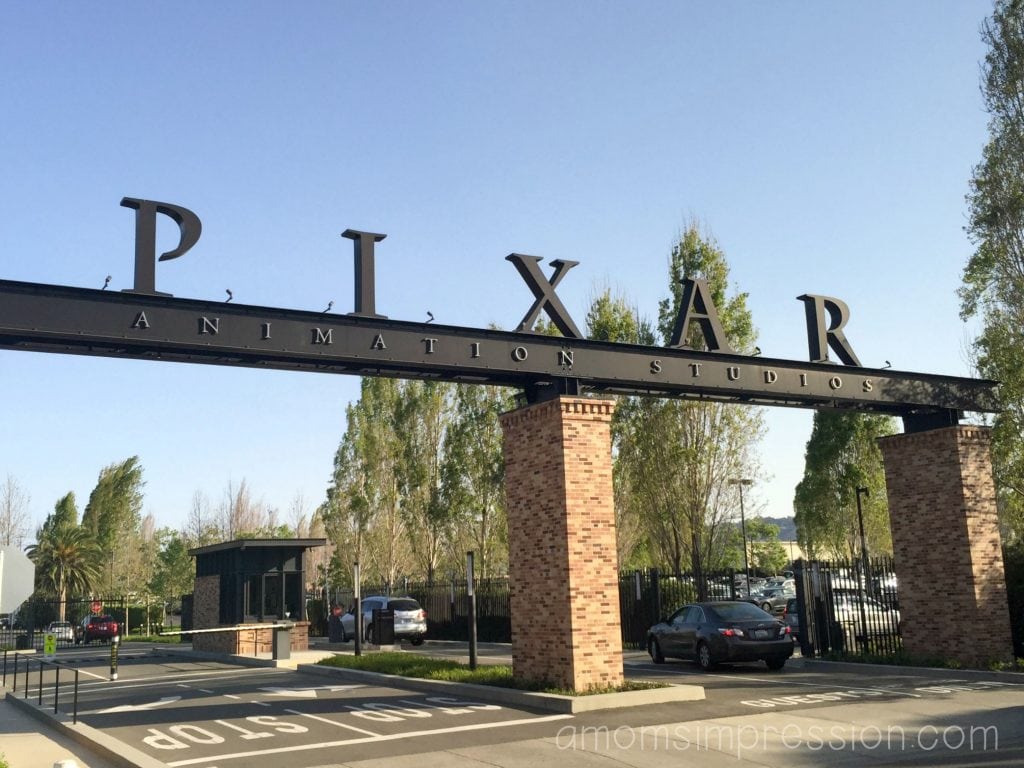 Touring Pixar Studios was such a fun experience. I was able to meet animators and learn about their craft which is inspiring.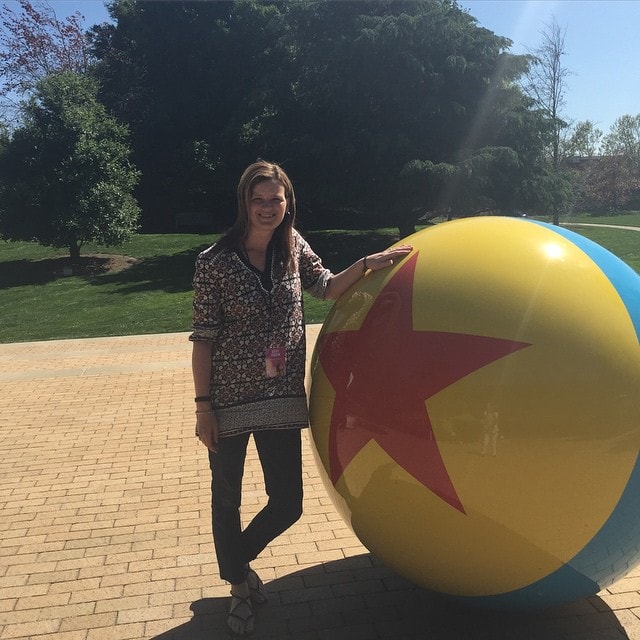 Any time a creative person sits down and chats about their passion, I get drawn in and inspired. I will always remember my interview with Pete Doctor as he explained how the idea for Inside Out came to him.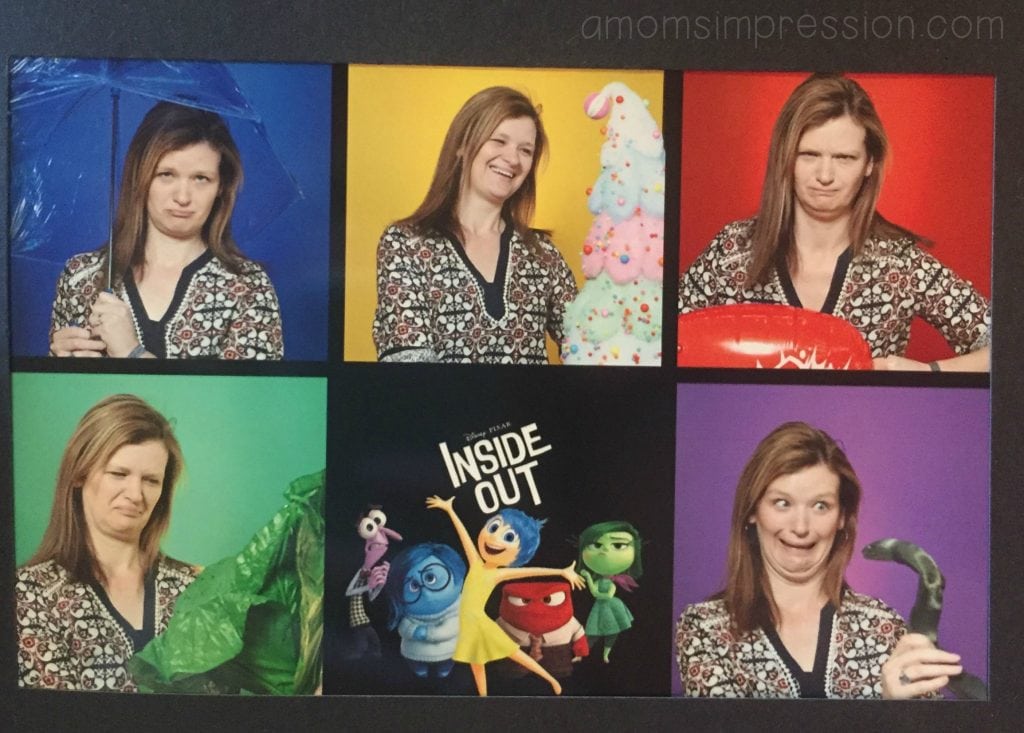 7. D23 Expo (2015)
As a huge Disney fan, I was elated when asked to attend the 2015 D23 Expo.  Before the trip, we all got into the cosplay of the event by posting a teaser photo.  Of course, I had to choose my favorite princess Belle!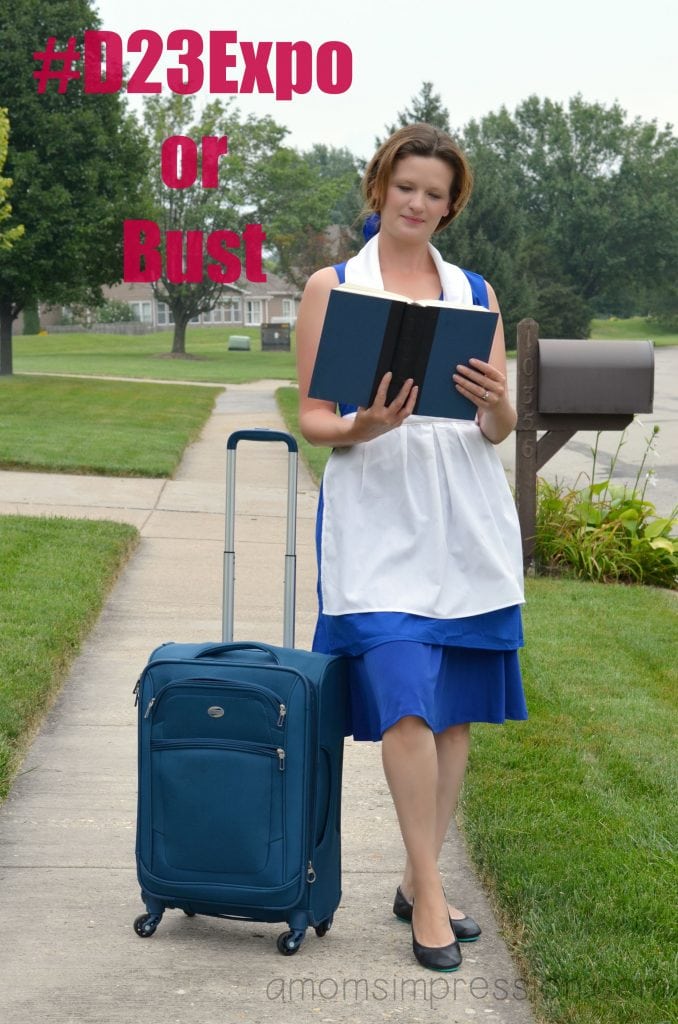 If you have never been to a D23 Expo I encourage you to do so.  I can't really put into words what the experience is like.  It's one of those things that you have to experience for yourself!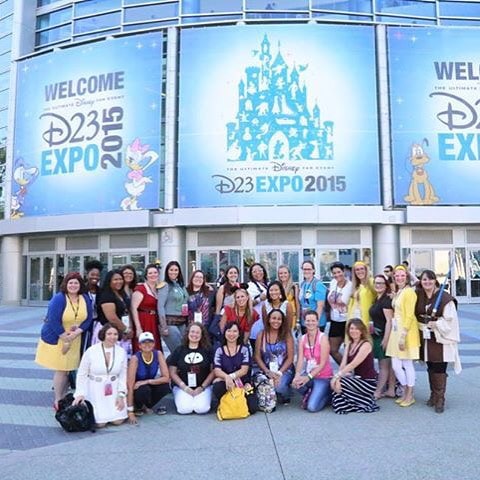 The event only happens every 2 years so make plans now to attend in 2019!
I hadn't been to Disneyland since I was a little kid.  In fact, there wasn't a California Adventure the last time I was there so having a few hours in the park was a big treat!

I hope to return soon and have a little more time to explore.
8. Zootopia
The Zootopia event was probably my all-around favorite Disney Press event I have been invited to.  I was able to stay at the Disney Animal Kingdom Lodge.  If you are unfamiliar with this Disney Hotel this is the type of view you can expect to see from your hotel room: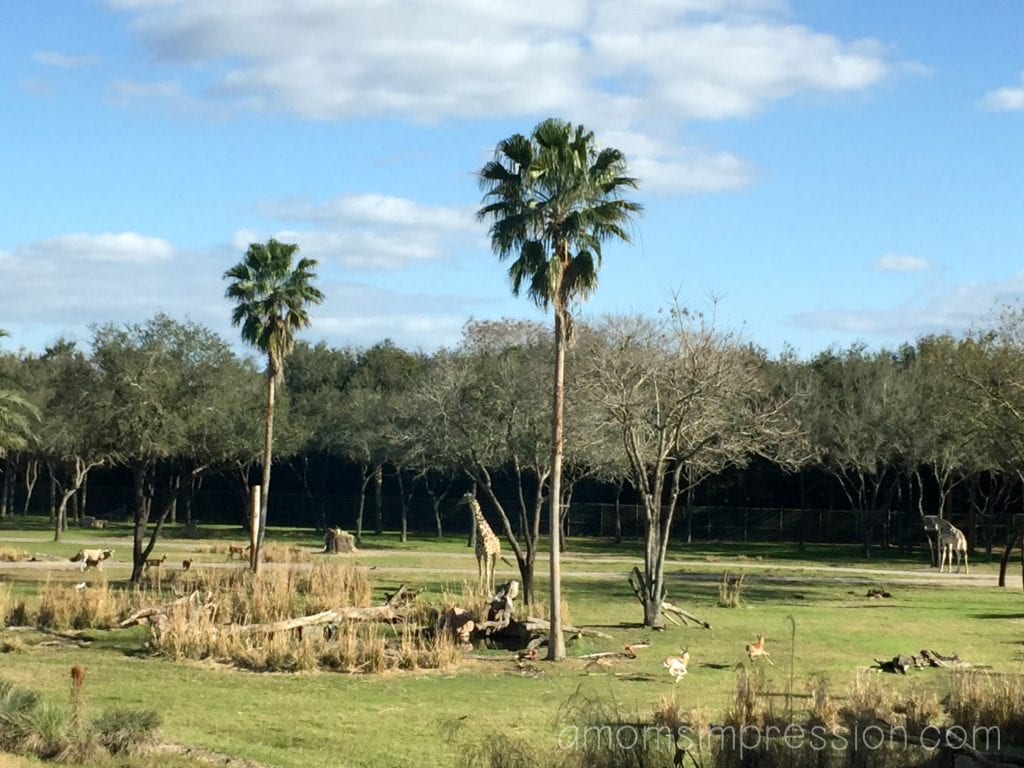 Amazing right?  Zootopia also happened to be my favorite animated movie that came out that year and that is saying something with the likes of Finding Dory, Kubo, and Moana also releasing in 2016.
This trip allowed me to spend some extra special time with my blogging friends in Disney World.  I explored Epcot with my friend Louise, who was brave enough to ride some of the scariest rides I have been on with me!  I also got to spend some time with my bloggy BFF, Mariah exploring the Magic Kingdom and Hollywood Studios!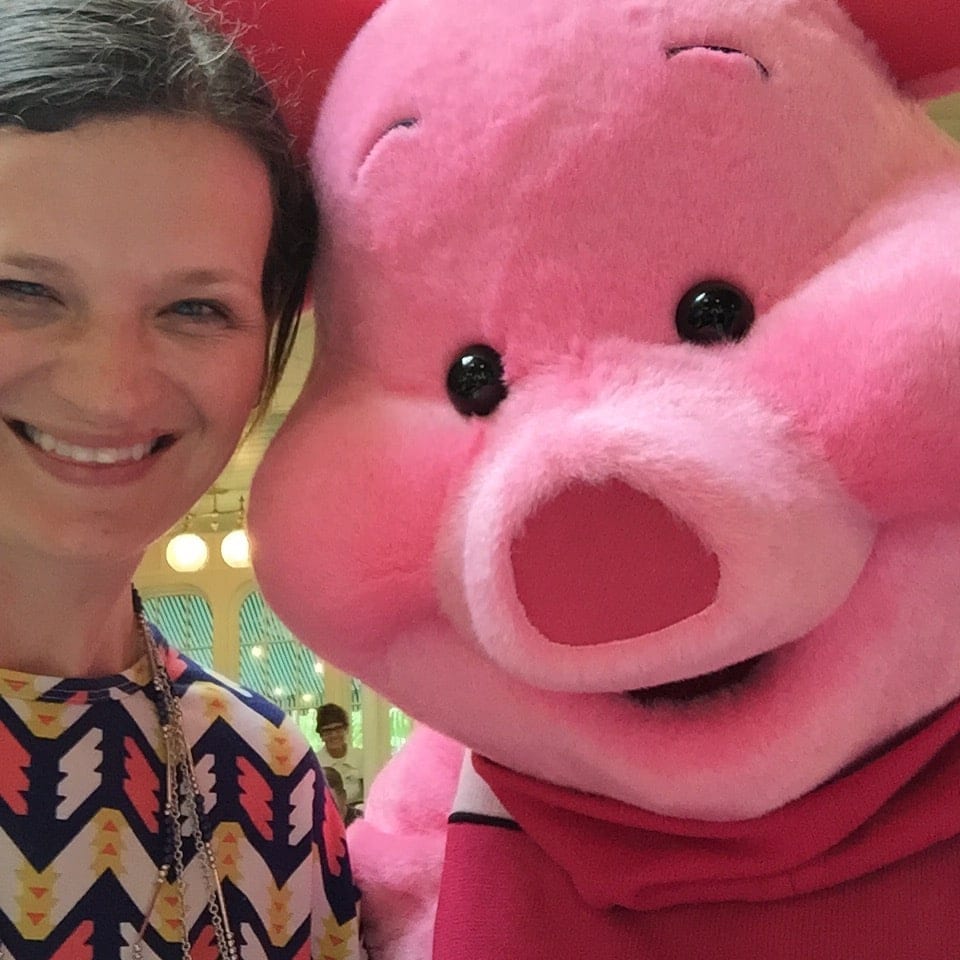 9. Dr. Strange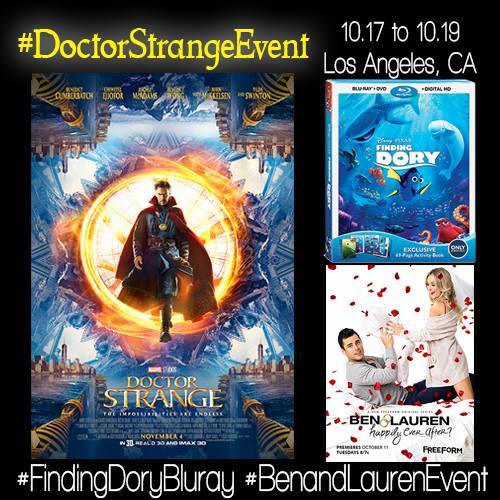 I finally attended my first Marvel event last October when the origin story of Doctor Strange came to theaters. I'm going to admit that besides the first Iron Man, I had never seen an entire Marvel movie before my trip.  Since October I have seen the entire Marvel Cinematic Universe films (except The Hulk) and have become a big Marvel fan! I attribute that fandom to Doctor Strange.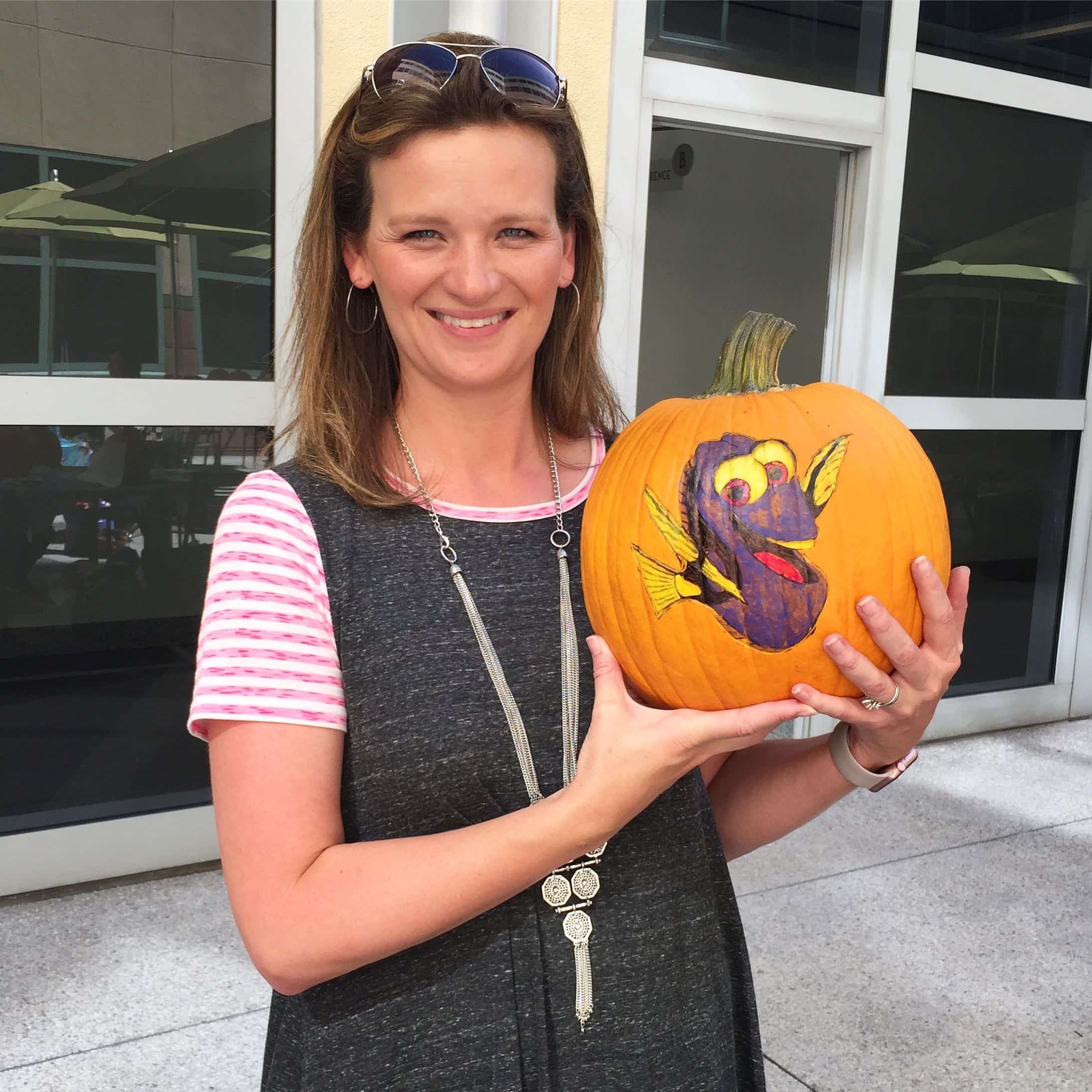 This trip was also to promote Finding Dory and I made a fantastic looking Dory pumpkin with the help of a professional Disney pumpkin carver! Disney even shipped my pumpkin home for me so my kids could enjoy it!
10. Guardians of the Galaxy Vol.2
My most recent Disney press trip was an unbelievable experience that I am not sure I can accurately put into words. It was the perfect number 10 event!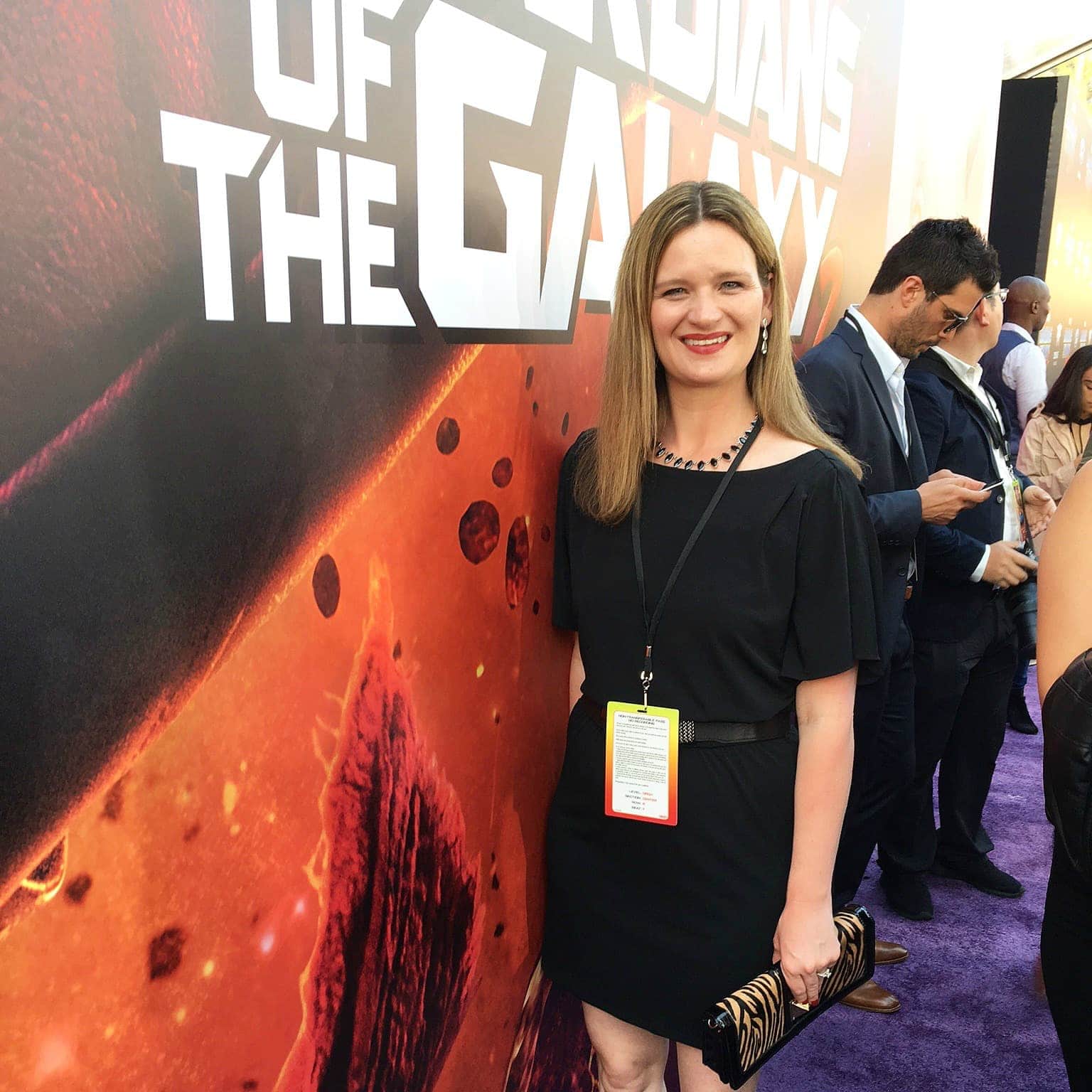 This newly minted Marvel fan got to walk my first Marvel red carpet for Guardians of the Galaxy Vol. 2. This was my fourth red carpet experience but by far the largest one I have been to.  We got to screen the movie inside the world famous Dolby theatre where the Oscars are held each year.  I got to sit in the front row!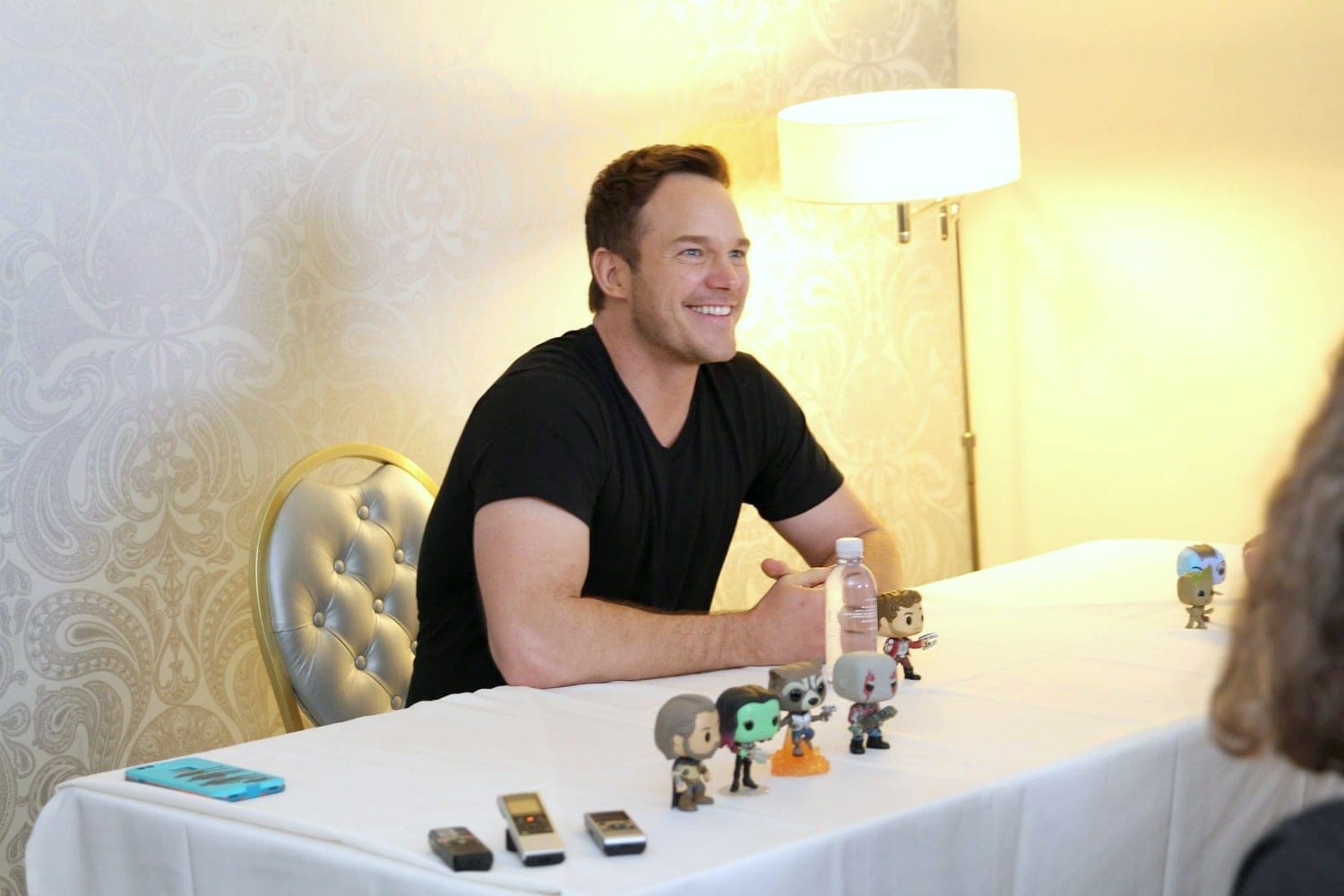 The interviews for this press event were fun.  I think I just stared at Chris Pratt the entire time.  I mean how could you not when he looks at you like this!
What made this event stand out from the rest was the time I was able to spend with the bloggers on this trip.  Over the years I have gotten to know a lot of influencers and on this trip, I knew almost everyone. I suffer from social anxiety and so the fact that I already knew most of these bloggers made me a little less anxious.  We had some fun "off the clock" events on this trip that I am going to remember for the rest of my life. Many of my top press event moments happened on this trip.
Top 10 Disney Press Event Moments
(In no particular order)
Getting a kiss on the cheek from Elton John (Gnomeo)
Hearing the collective gasp from the crowd at the Frozen Premiere.  You know the part where Hans and Anna almost kiss.  (Frozen)
The party bus ride at GotGVol2 (ladies, you know who you are)
The metro ride back to our hotel (GotGvol2)
Talking with Meryl Streep (Into the Woods)
An impromptu run to see the Yoda Fountain and almost missing our shuttle.  (Inside Out)
Pixar Studio Tour (Inside Out)
Wreck-it-Ralph Voice Over (Frankenweenie)
Interviewing Angelina Jolie (Maleficent)
Walking into the Dolby theater and sitting in the front row (GotGVol.2)
Riding every ride at Disney World in 3 days. (Zootopia)
I had to throw number 11 in there!
The best thing about being invited to Disney press events is spending time with my fellow influencers and PR reps who have become like family to me. This is what I value most over my 10 events.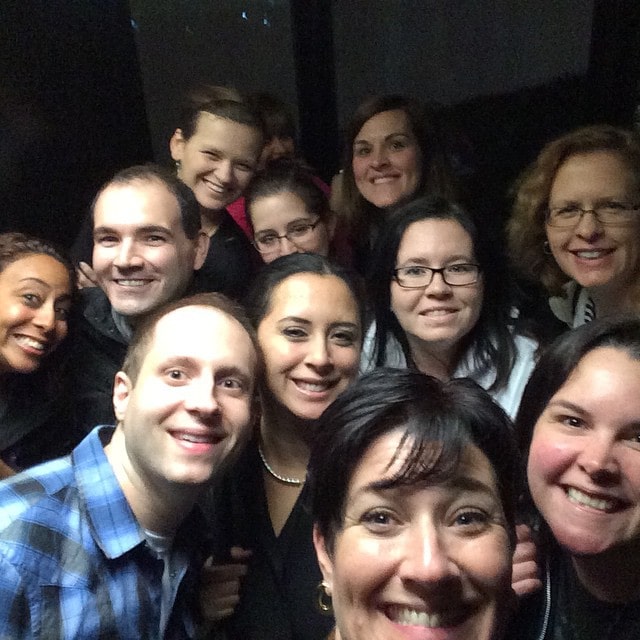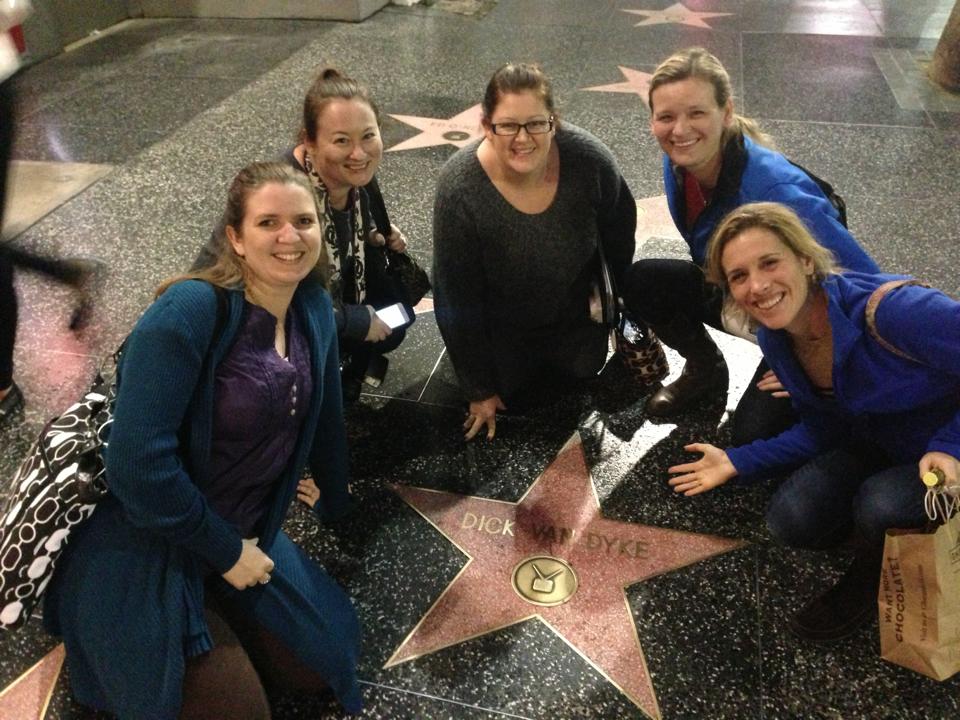 This man right here understands how valuable building relationships are.  I know that he has my back and that I am more than just a website with a large social media following. He created a family and I will be eternally grateful that I am apart of that!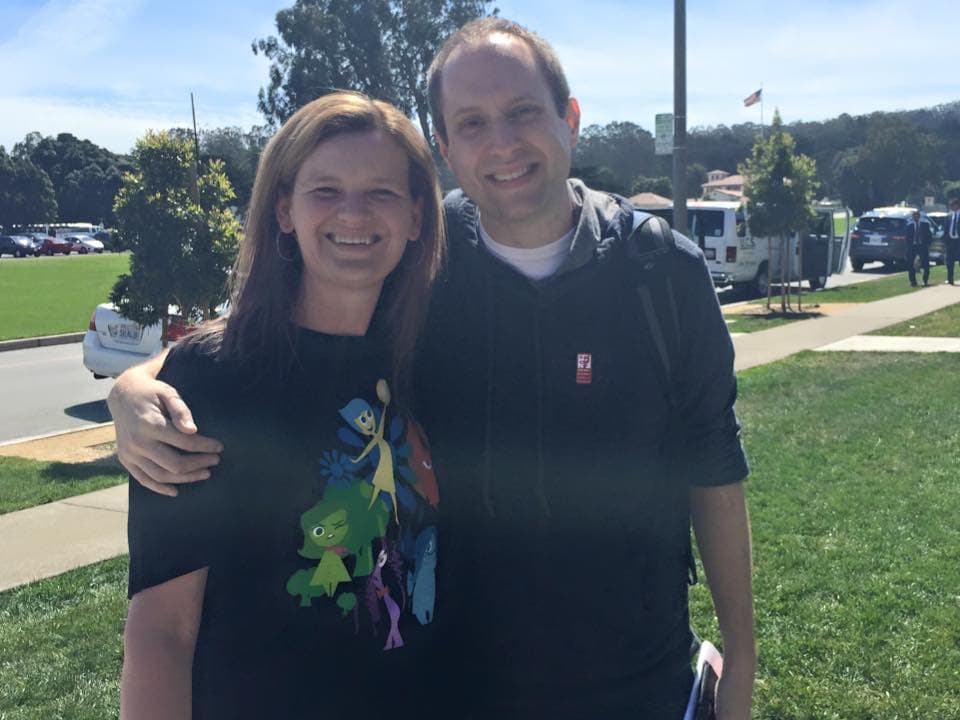 My business has grown so much from collaborating with these amazing ladies and gentleman at these events.  I have built friendships that will last a lifetime and I couldn't be more appreciative.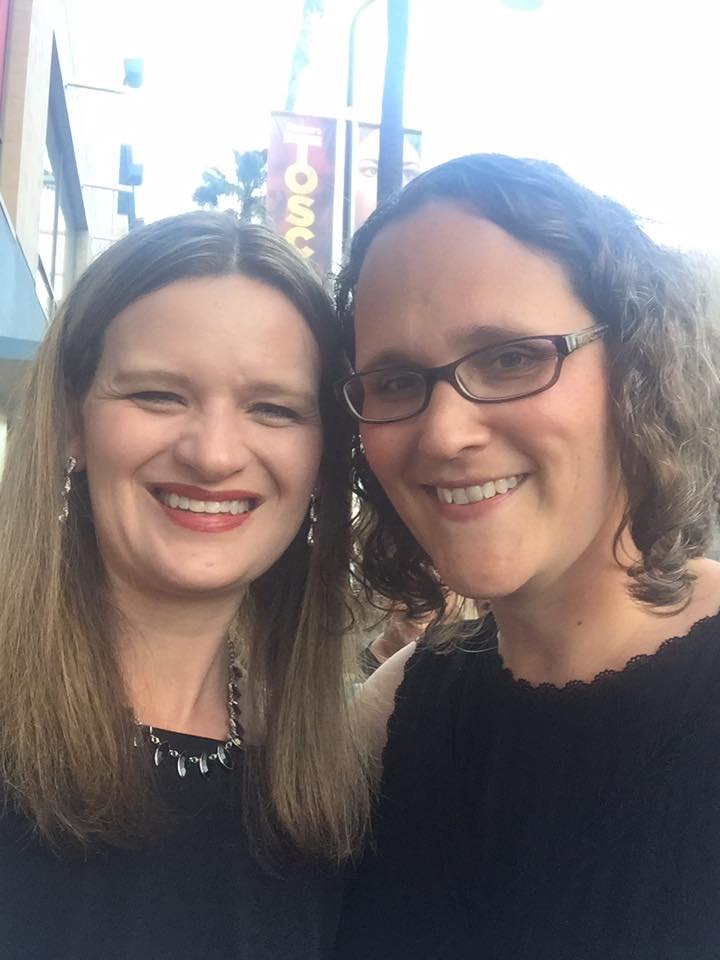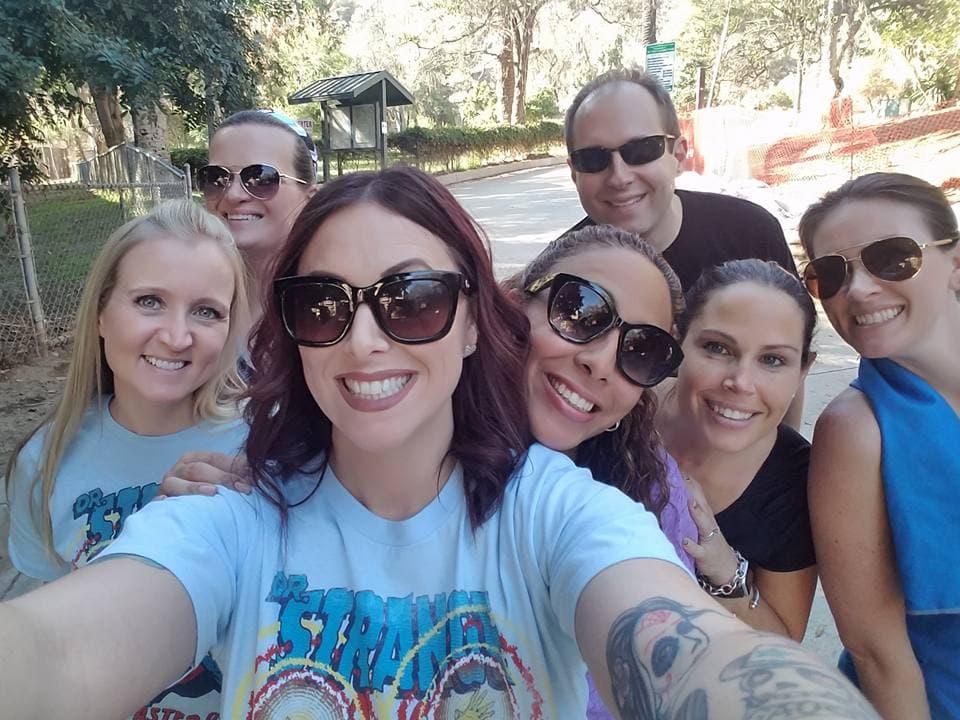 What's Next?
I hope there are at least 10 more Disney Press events in my future. There are so many amazing movies that Disney/Pixar/Lucasfilm has slated to be released over the next few years. I would love to be apart of any of them.  I haven't done a Star Wars event yet, and I am a huge fan so that would be amazing.  I also would be thrilled if I was able to see any of the behind the scenes of Toy Story 4 (my favorite animated movie series of all time).  I am very curious about the live action Winnie the Pooh (2019) if you know me you know how important Winnie the Pooh is to me and I hope Disney can capture Pooh in a live setting.  I'm a little worried about it, to be honest.
Thank you all for coming with me on this adventure and reading all of my coverage over the years!
A huge thank you to Disney for flying me out to these 10 press events.