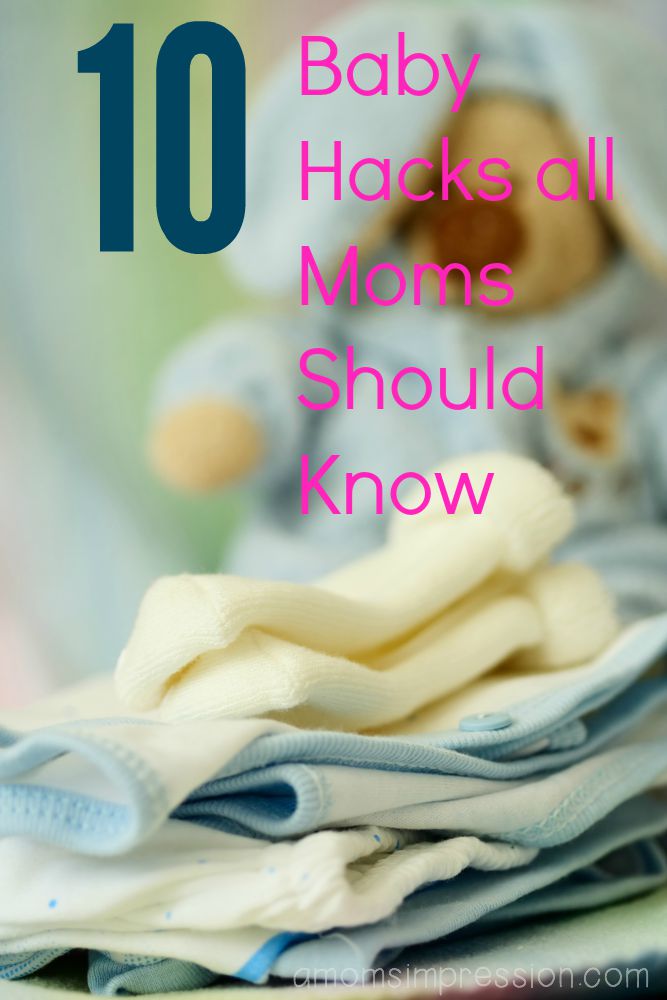 Being a new mom can be overwhelming.  Before Jonah was born I was reading all the parenting books I could find to make sure I didn't mess my kid up too bad.  I was asking for advice from all of my friends who had kids as well as my mom.  While the advice and reading material did help, I learned that most of being a mom is an on the job learning experience.  Each little baby is different and parenting them doesn't come with a magic manual to help.  What works for one parent may not work for you.  There are, however, many baby hacks that I have learned along the way that have made my job just a little bit easier.  Here are 10 genius baby hacks all new moms should know about:
Hang bibs on the back of your high chair with a command hook.
Freeze your pacifiers with breast milk, formula, or juice for teething babies.
Use a laundry basket in the tub for young babies to keep them from sliding around.
Use to-go condiment containers for pacifier holders.
Use a sheet over a play pen to keep bugs out.
Freeze yogurt to make those frozen yogurt snacks you buy at the store.
Childproof cabinet doors with cookie cutters.
Track medicine dosage on your bottle to keep track.
Use a lint brush to pick up glitter off the floor.
Use band-aids to cover outlets when traveling.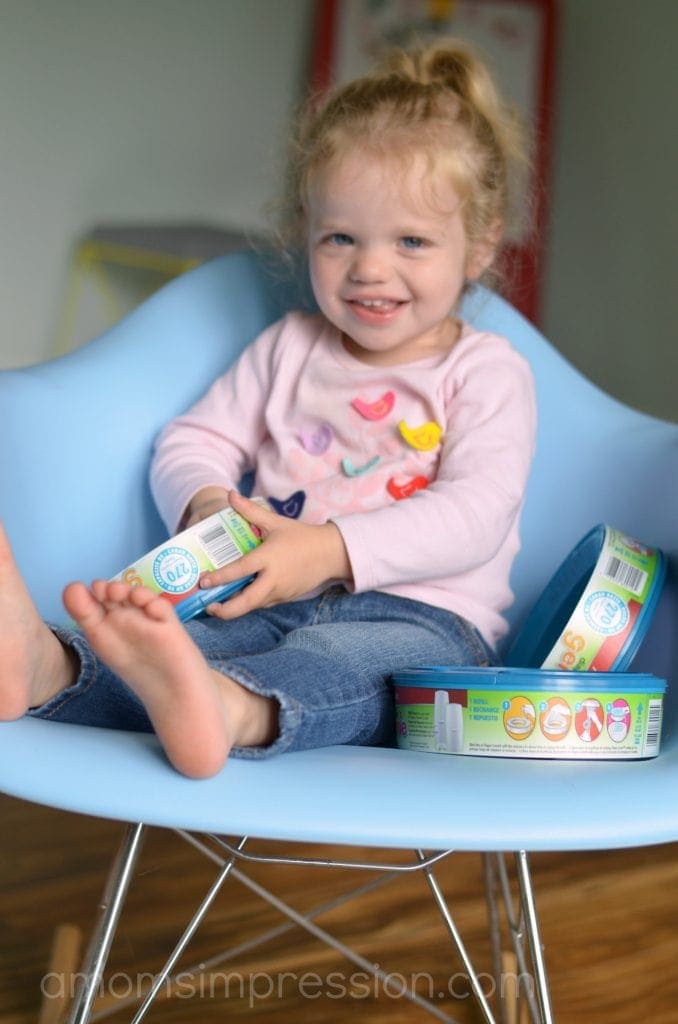 Another very important thing that all moms need to know is that you should invest in a Playtex Diaper Genie!
I get ask this all the time,  "Is a Diaper Genie worth it?"  I have to tell you that it is worth every single penny.  I found this out the hard way.  With my son we used a cheap diaper pail and it worked out okay until you had a few too many diapers in it.  Every time I lifted the lid I wanted to throw up.  With my daughter we got smart and got a Playtex Diaper Genie.  I absolutely love it.  There is absolutely no smell when you open it to deposit a diaper and getting the soiled diapers out of the pail is so much easier and less messy.
Now parents can also be rewarded for using products like the Diaper Genie.  Be sure to take advantage of the Diaper Genie "Mommy Time" Rewards Program! Earn points to use towards great rewards for yourself every time you buy or register for  Diaper Genie products.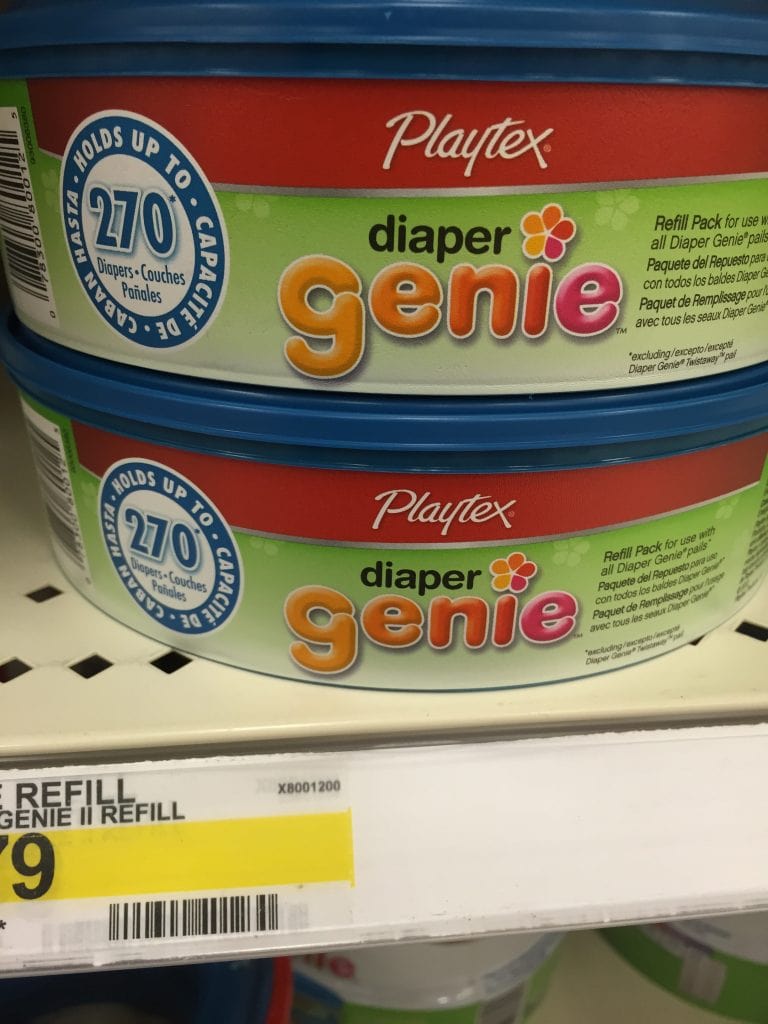 Every time I shop at Target I stock up on some Diaper Genie refills.  As mentioned, there is an added bonus by purchasing Diaper Genie products, the Mommy Time Rewards Program. Every time you register or purchase participating Diaper Genie products, you can earn points towards rewards for your favorite products and services.
Here is how it works:
1. Buy: Purchase participating Diaper Genie products
2. Snap: Take a photo of your store receipt using your mobile phone or upload a photo of your receipt or baby registry from your desktop and create your own Mommy Time Rewards profile at MommyTimeRewards.com
3. Redeem: Log in to your Mommy Time Rewards account to redeem your points for eGift Card rewards.  Mom can reward herself with her favorite products from participating retailers like Sephora and Zappos, or eGift Cards for massages, dining and more.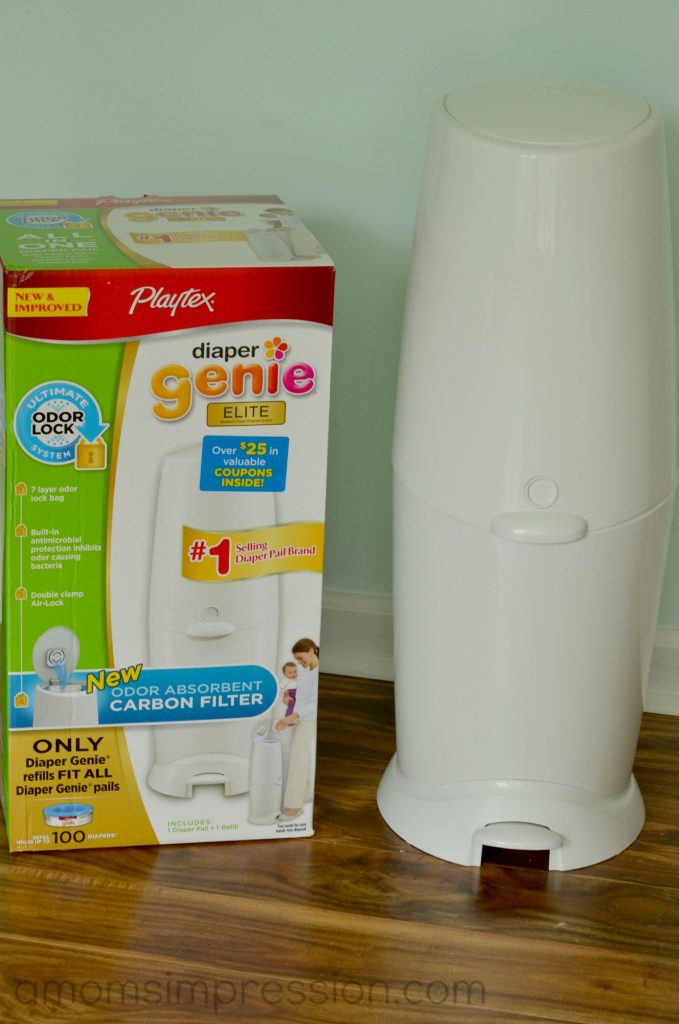 Being new parents is difficult, but rewarding.  Finding ways to make your life easier is always a good idea and enrolling in programs such as the Mommy Time Rewards Program is a great way to treat yourself for all the hard work. Go ahead, pat yourself on the back and then take that 10 minute nap you have been dreaming about all day!
What are some of your baby tips?  Do you have a favorite Baby Hack?
This post is part of a social shopper marketing insight campaign with Pollinate Media Group® and Diaper Genie® but all my opinions are my own. #pmedia #PlaytexEssentials http://my-disclosur.es/OBsstV